Setting up a device of smart control system
Where do we go? That is the question. The easy way is to take the already known path, even though we know that we need to explore new paths. Sometimes it escapes the understanding, sometimes it takes shape, sometimes it has to change. Sometimes the road is difficult, time is long.  Sometimes it is easy, time accelerates.
How to do it is known: many methods exist.
You have to know how to select them wisely.  Doubts come back with this feeling of always sinking into a spiral … The themes multiply, some are absorbed, others are replaced, others finally emerge and thus constitute a backdrop.
It turns out that the spiral eventually leads to a small light. When your project is complete: it is catalyzed.
It is the Big Bang of creation, thanks to the "boson", the element that will give substance to the idea.
Creation is made of order and disorder. It is unique and collaborative.
| Quoi | Pourquoi | Livrable |
| --- | --- | --- |
| Auditer | Evaluer | Bilan cognitif |
| Diagnostiquer | Préparer la décision | Grille d'analyse |
| Assister | Piloter | Compte-rendu de comité |
| Accompagner | Orienter | Plan et vision |
SPINOVA SUPPORTS YOU TO CREATE WHAT DOES NOT EXIST YET:
in the development of your approach
> to alert in case of skidding
> to put your different options into perspective
> to guide you in the choice of methods
> to build with you the appropriate steering organization

We have support them and
They trust us:
"Catherine managed to unblock an intricate situation for 5 years"
Reorganization with implementation of a new WIS
> Cognitive Organization Diagnoses
> Inclusion of Artificial Intelligence
> Labeling Your Projects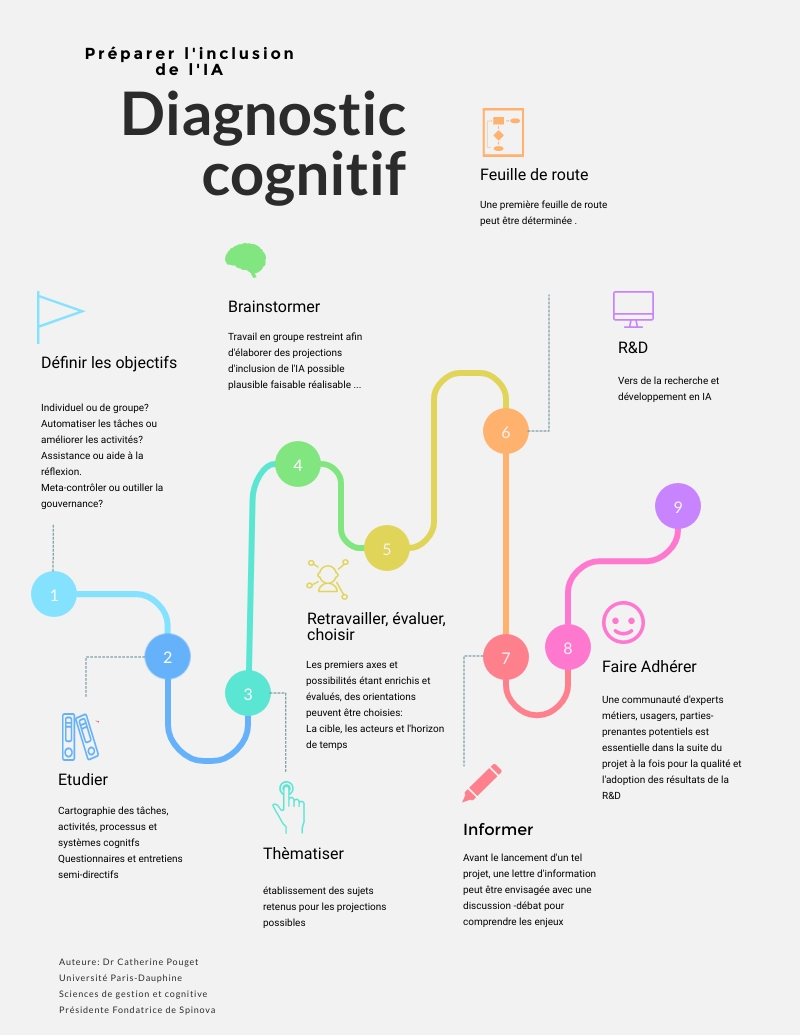 Exemple d'un Diagnostic IA